Thomas Molnar Institute for Advanced Studies
'Sapere aude!' - 'Dare to think!' (Horatius)
Supporting public service training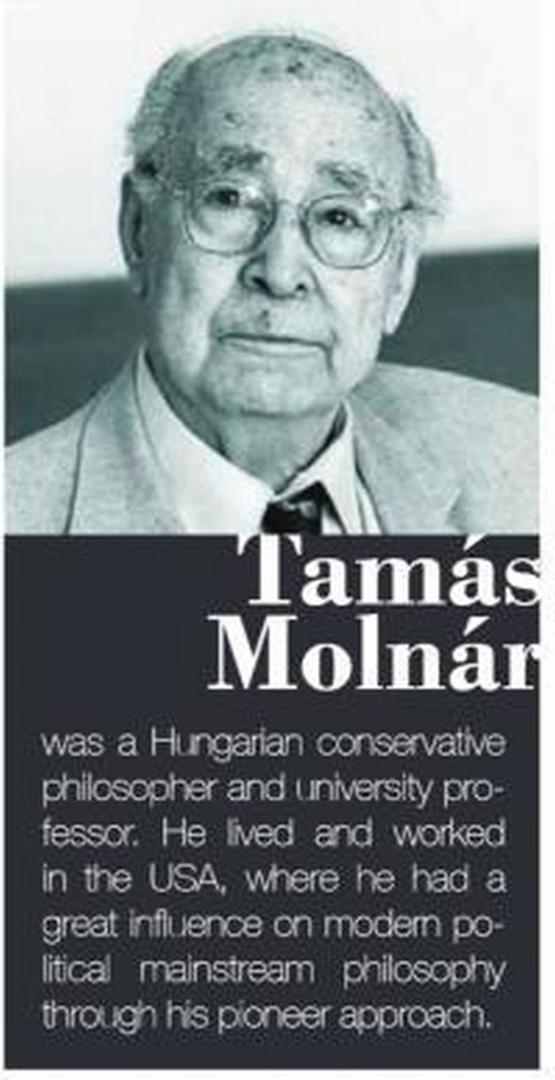 The aim of the Thomas Molnar Institute for Advanced Studies is to foster the publication of research papers in philosphy, political and social studies, contributing to the development of public service training. In fact, through these scientific works, the Institute for Advanced Studies intends to support the management of decision-making processes as well.
The Institute focuses on two main reseach fields and therefore has two research groups.

Thomas Molnar Research Group
The primary aim of the Research Group is to process and publish the intellectual heritage of Thomas Molnar and the works of other notable modern historians of ideas. Apart from the publishing activities, researches are concentrated on the history of ideas and theory of the state. Talent management plays a central role in this regard: young scientists delivering researches in the mentioned subjects are particularly encouraged.
Contemporary Research Group
The focal point of the Group's research is contemporary politics and policies along with political and social history after the political transitions in Hungary. Accordingly, the Research Group's goals include the composition of a Compilation on Political Transition filling a gap in domestic and international scientific life as well.
Enhancing international relations
Future plans of the institute include the expansion of talent promotion and the publication of researchers' articles in Hungarian and English. Furthermore, the centre intends to strengthen international relations.
Director: Prof. Dr. Attila Károly MOLNÁR
Contact:
Address: NUPS Hungária Campus, 1101 Budapest, Hungária krt. 9-11.